News
Our team works hard to cultivate high-quality ingredients to nourish the world, safely. Read our stories below, as told through the media.
Feed & Grain | August 21, 2023
Safety tips for employees during a hot harvest season
Columbia Grain International's director of safety gives valuable insights for grain handlers working in high temperatures. This year is likely to become the hottest year on record. Due to a El Niño weather pattern, some states reached their hottest days on record this summer. With fall harvest around the corner, temperatures are predicted to continue […]
Agriculture of America | August 18, 2023
Agriculture of America
In Segment Three, Columbia Grain President and CEO Jeff VanPevenage joins us to talk volatility in the wheat markets, pulse crop harvest and much more. Then in Segment Four, we talk with Minnesota Farmers Union Vice President Anne Schwagerl about their call for stricter antitrust enforcement.
Western Ag Network | August 17, 2023
Columbia Grain Stresses Harvest Safety
Columbia Grain International (CGI) is reminding farmers across our region to make safety a top priority during this year's harvest season. Every year when harvest begins, one of the things that we strongly encourage all of our patrons as well as our employees to do is pull out that equipment that's been sitting since last […]
Western Ag Network | June 29, 2023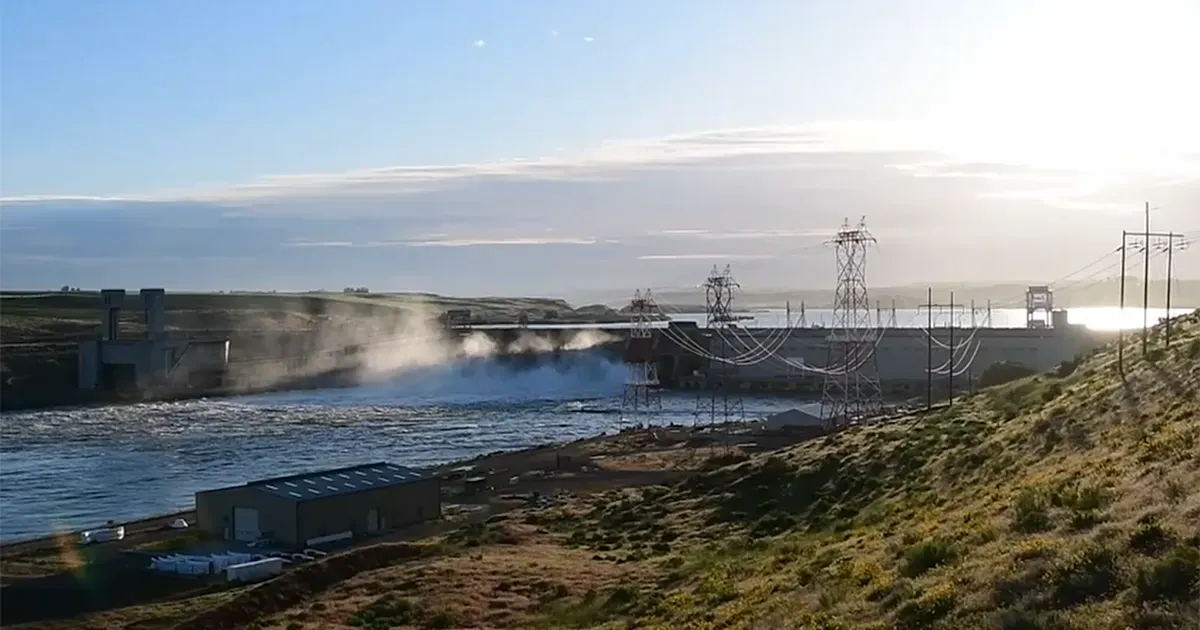 Snake River Dams Pits Farmers vs. Fish
The political battle in the Pacific Northwest over breaching the Snake River Dams in Washington State has, at least temporarily, swung back in the favor of farmers, grain shippers, irrigators, and power producers who rely on the river system and oppose their removal. For decades environmentalists have argued that breaching the four dams in southeast […]
American Ag Network | May 28, 2023
Columbia Grain Commemorates World Hunger Day on May 28th by Donating its Balanced Bushel Line of Beans and Pulses to Feed the Children
Columbia Grain International (CGI) understands the need for balanced nutrition and the reality that many underserved communities and people don't have access to it. World Hunger Day is on May 28th and is an opportunity to recognize the more than 800 million people that are hungry and the importance of playing our part to end […]
FarmProgress | May 23, 2023
Late out the gate? Still time for success with 2023 crop
Follow these four management steps to protect your yield this growing season. A long winter combined with a wet, cold spring have many growers planting crops later this year. Plus, the excessive moisture can impact crop health not just at planting but also throughout the season. With many regions having above-average snow and moisture levels, […]
Feed & Grain | May 18, 2023
5 grain storage tips during a cold, wet spring
Today's technology can help you know your grain's condition and help with proper storage. Many areas of the western U.S. have seen above average snow and moisture levels and below average temperatures this spring. As growers dig into spring planting, the wet weather will increase soil moisture and likely lead to a later-than-usual planting. And […]
Western Ag Network | May 18, 2023
Farmers Strongly Urged To Use Fungicides This Spring
Slowly but surely, farmers are getting their crops planted despite all the weather challenges Mother Nature threw out this spring. And now that the weather has turned warmer, Columbia Grain agronomist Cole LaValley from Arvilla, N.D. has this advice for farmers given all the moisture this year. "I think we're just going to have to […]
The Wall Street Journal | April 27, 2023
HR Leaders Sound Off on the Changing Nature of Full-Time Employment
In today's workplace, the definition of full-time employment varies depending on where you work and who you ask. According to the Affordable Care Act, a full-time job is one that requires employees to work a minimum of 30 hours a week. But there is no legal definition of full-time employment, and specific arrangements are left […]
1
2
3
…
12
Next
Press Releases
Read our latest updates.