News
Our team works hard to cultivate high-quality ingredients to nourish the world, safely. Read our stories below, as told through the media.
Farm & Ranch Guide | March 15, 2023
Pet food market grows demand for pulse crops
An increase in demand from pet owners for grain-free pet food options is growing the market for pulse crops, with a major processor recruiting contract growers for the coming season. According to Columbia Grain International (CGI), pet owners are seeking higher quality ingredients to support what experts are calling the "humanization of pet food." "People […]
Feed & Grain | March 13, 2023
CGI highlights benefits of working in agriculture
Amid a growing labor shortage in the U.S., Columbia Grain International reminds us of the impact of agricultural careers. Agriculture contributes $7 trillion to the U.S. economy and accounts for 40 million jobs or 29% of jobs in the U.S., according to a 2022 report created by 30 food and agricultural organizations, "Feeding the Economy." […]
Havre Daily News | March 06, 2023
North Star students eating pulse crops courtesy Columbia Grain
Columbia Grain International recently made a donation of pulses to North Star Elementary so the school can offer healthier food options to students for World Pulses Day, which was earlier this month. CGI Vice President of Pulses Tony Roelofs said the donation is part of a larger effort to give back to communities in Montana, […]
Western Ag Network | February 27, 2023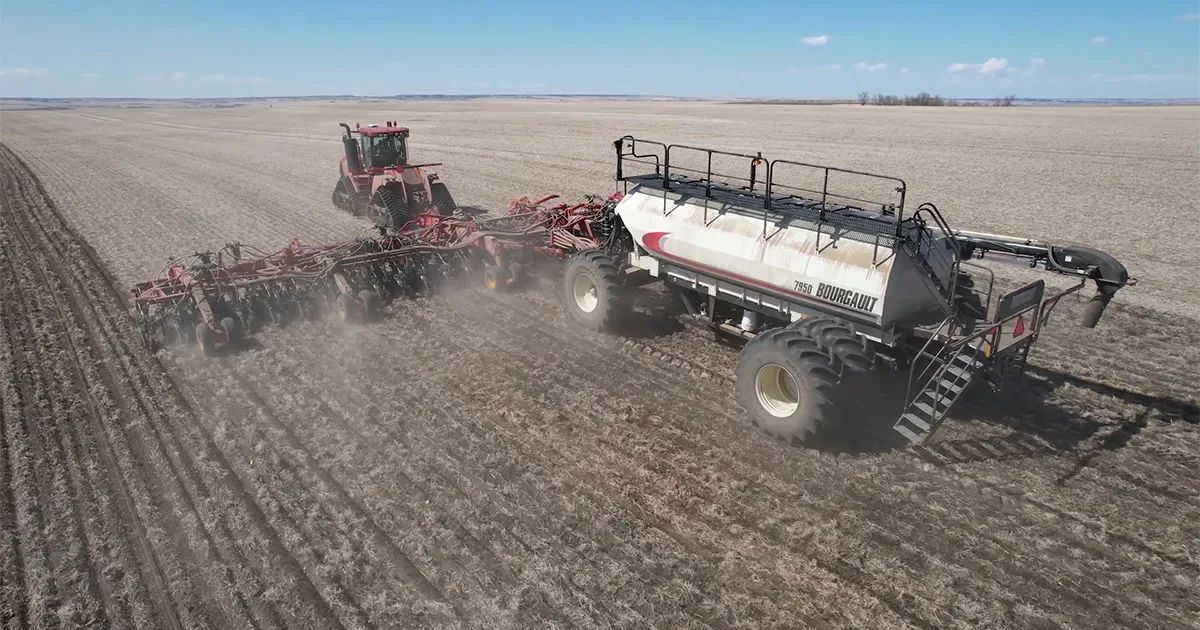 Columbia Grain Has Specialty Seed and Contracts Available for Pulse Growers
This is the time of year when a lot of farmers make their decision on which crop to grow including which type of pulses to plant. This year, Columbia Grain International (CGI) wants to help make that decision a little bit easier. "Columbia Grain offers a wide variety of forward contracting options for growers," said […]
World-Grain.com | February 24, 2023
Former Global Processing CEO joins CGI
Carey Williams has joined Columbia Grain International as vice president of agronomy, seed and organics. In his new role Williams will be responsible for integrating seed, agronomy and origination programs into CGI's diverse portfolio. He also will develop the company's strong foundation in organic commodities. Williams most recently was chief executive officer of Global Processing […]
The Daily Scoop | February 17, 2023
Bushel Announces Columbia Grain International As Newest Customer
Columbia Grain International now offers a Bushel-powered mobile app and web portal for its 8,000 farmer customers. The Bushel platform helps its agribusiness customers quickly share accurate information to producers through a custom-branded application for smartphones and desktop. "We are committed to streamlining the work and efficiencies of our producers to ensure they get the […]
American Ag Network | February 15, 2023
Columbia Grain International, Leading Pulse Supplier to the Pet Food Industry, Celebrates World Pulses Day on February 10, 2023
People are treating their pets as family member more than ever before. The increasing focus on quality pet food is where this phenomenon is most apparent. Current pet food trends include recipes designed to deliver health, nutritional and functional benefits as well as fresh food options.[1] In one 2021 survey of 2,000 dog and cat owners, […]
American Ag network | February 15, 2023
Columbia Grain InternationalTM Now on Bushel® Platform with Mobile App and Web Portal Designed for Farmers
Producers selling grains, pulses, oilseeds, and organics to Columbia Grain International now can take advantage of an improved digital experience with a new mobile app and web portal on the Bushel platform. Bushel helps agribusinesses quickly share accurate information to producers through a custom-branded application on their smartphone and desktop. The app and web portal […]
Fox Weather | February 14, 2023
Farmers facing uphill battle due to climate extremes
Phil Symons, Columbia Grain's Director of Customer Risk Management, discusses how recent rainfall has it impacted the growing process as well as the pros and cons of the recent weather conditions.
Previous
1
2
3
4
5
…
13
Next