Products
Hard Red Winter Wheat
CGI originates the majority of our Hard Red Winter Wheat from Montana. The excellent quality and end-use baking characteristics make it a desired ingredient in our customers' noodles and bread.
Hard Red Spring Wheat
Hard Red Spring Wheat, A.K.A Dark Northern Spring Wheat is grown mostly in the northern tier of the U.S., primarily in Montana and North Dakota. Our footprint is well suited to originate this high-quality product grown by our producer partners.
The excellent protein levels and gluten strength inherent to this class are in high demand around the world. It is used not only on its own for high-quality bread and frozen dough products, but for blending up lower-quality wheat around the world.
Malt Barley
High-quality malt barley is used by maltsters to produce premium malt desired by traditional and craft brewers and food processors worldwide.
Our producer partners grow many varieties to ensure the maltsters can get what they need for consistently great malt.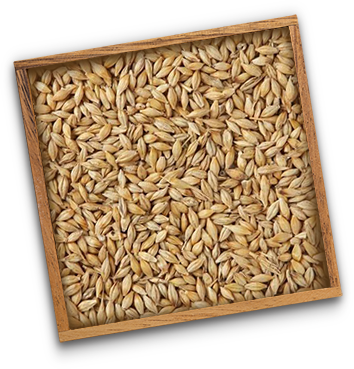 Barley
Our producer partners' high-quality product is in high demand in the food and feed channels both in the U.S. and Canada.
Montana is the main supplier for Canadian buyers, and our PNW producers can help that supply chain when demand is high.
As the trend toward healthier eating continues, so does the need for barley for human consumption at home and overseas. The product grown within our footprint is well suited for these markets.
The PNW and Montana regions provide perfect growing conditions for barley.
New varieties are being developed yearly for our producers to ensure we meet the increased demand for barley worldwide.
Brown Flax
In the US, brown flax is primarily grown in North Dakota, Minnesota, and Montana.
Brown flax is grown for both milling and crush markets, where its co-products (ground/milled flax, linseed meal, linseed oil) are used for industrial, human, and animal consumption.
Flaxseed is grown across the world, with major producers including Canada, Kazakhstan, and Russia.
Golden Flax
Golden flax, also known as yellow flax, is grown in the same regions as brown flax.
Golden flax has historically attracted a premium (although not always) to brown flax for its unique color. Golden flax traditionally winds up in whole flaxseed or milled flaxseed markets for human consumption, but can also access the same markets as brown flax.
Non-GMO Canola
Non-GMO Canola is a canola without genetic modification. It is grown in the same regions as conventional (or GMO) canola.
Non-GMO Canola typically attracts a premium due to crushers' ability to market its co-products into non-GMO markets (such as edible non-GMO canola oil).
Mustard
In the U.S., mustard is grown primarily in North Dakota and Montana.
All three varieties of mustard are typically destined for human consumption markets.
Mustard is grown in Canada, Ukraine, the EU, and the U.S.
Chickpeas/Garbanzo Beans
One of the earliest cultivated legumes in history with evidence that humans have been cultivating chickpeas before they could make the pots to cook them in.
Chickpeas are native to the Middle East but grow very nicely in several U.S. regions, including Montana, Idaho, and Washington.

Versatile chickpeas are a delicious addition to stews and curries, hummus and salads, as well as snacks and baked goods.
Whole Green Peas
Split Green Peas
Polished Split Green Peas
Peas date back to the Neolithic dawn of agriculture. Mentions of peas are in historical writings of the Greeks, Romans, Egyptians, and Europeans.
Delicious flavor and delicate texture, peas, and split peas go well in soups and casseroles.
In the U.S., peas are grown mostly in the Northern Plains and the Palouse region.
Whole Yellow Peas
Split Yellow Peas
Polished Split Yellow Peas
Yellow split peas have a milder flavor and slightly sweeter taste than green peas with a soft, granular texture.
Yellow peas are a rich source of vitamins A, B, C, fiber, protein, and potassium.
Yellow peas are great for soups, stews, and curries, pet, and livestock feed.
Small Green Lentils
Tan to green seed coat, yellow cotyledon; these small lentils are often exported and enjoyed worldwide.
Lentils are considered a staple in the diet of peoples of Nepal, Bangladesh, Pakistan, and India.
Medium Green Lentils
Green lentils are the most popular lentil in the U.S. because of their shape and quick cooking times.
Scientists have found evidence of lentil cultivation dating back 8,000 years throughout the Middle East.